EFORT approval of third-party educational events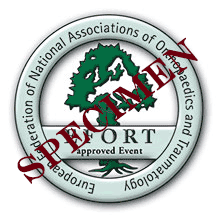 In concert with the EFORT mission of restoring and securing mobility, musculoskeletal health and quality of life on behalf of the European orthopaedic and traumatology community, the Education Committee is supporting postgraduate education in Orthopaedics and Traumatology.
Collaboration with National as well as Specialty Societies and other partners shall be strengthened in order to fulfil the intention of improved medical training and education.
An important tool is the approval of third party activities which support this intention appropriately. The following steps have to be completed during the application process, to guarantee approval of high quality educational activities.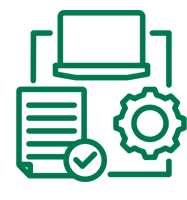 The following procedure must be followed for a course to be declared an "EFORT Approved Event":
The course syllabus should be submitted via the following submission form.
Topic of the conference should remains within the field of Orthopaedics and Traumatology and your application/submission arrives 7 months before the event occurs.
EFORT will then review the submission.
The applicant will receive a reply within a period of one month after submitting the syllabus.
To process your application and make use of the "EFORT Approved Event" logo, a fee* of Euro 150 per event (for events without Industry support) or Euro 300 (for events with Industry support) will be charged. The logo will be sent upon receipt of fee.
The following requirements addressing certain training principles must be fulfilled in order to receive approval:
Event character

National and International high quality educational events organized by scientific societies and recognized academic institutions with a European scope.

Topic of the conference should remains within the field of

Orthopaedics and Traumatology

and your

application/submission arrives 7 months before the event occurs

.

Event syllabus

High-quality training in orthopaedics and traumatology or related subspecialties on general and/or advanced levels.
Courses shall be composed of a number of different modules and must encourage the active participation of attendees (i.a. inter-active workshops, hands-on-sessions etc.)

Event language

English.

Faculty

The faculty shall include members from several European countries and from recognized institutions including university hospitals.

Evaluation

Appropriate evaluation of event quality through participants (i.e questionnaire-based) and final reporting to EFORT is mandatory.

Accreditation

Certification through national and/or European accreditation boards is mandatory.

Declaration of interest

Short outline of applicants interest in obtaining EFORT approval (i.e mutual benefit for participants and/or organisation).

Course fees

Course fees must represent an appropriate balance between the benefits of training and the cost structure.

Health Care Compliance

Event location as well as programs must follow international health care compliance standards (i.e. Eucomed Code of Ethical Business Practice.
If the training course is approved, EFORT will send the applicant the logo that may be printed on the course documentation, and will also list the course, giving its EFORT approved status and syllabus, on the EFORT website at: "EFORT Approved Events" Listing.
The applicant must submit a separate request to EFORT to sign off the logo as good to print. Please use the event@efort.org e-mail address.
A summary of the event evaluation has to be submitted to EFORT within 8 weeks after each approved course, conference or congress. Application of repeat approval is only possible with submitted information on evaluation of previous events.
EFORT expects the course organisers to support EFORT's own events at the same time, e.g. with inserts in course folders, electronic bulletins during the course, an advert in the course documentation, etc.
* This condition applies to third-party applicant only; i.e. not National Society or Specialty Society.