Breakdown of the Initiative
CORE–MD will translate expert scientific and clinical evidence on study designs for evaluating high-risk medical devices into advice for EU regulators, to achieve an appropriate balance between innovation, safety, and effectiveness.
The project will be achieved through a unique collaboration between medical associations, regulatory agencies, notified bodies, academic institutions, patients' groups, and health technology assessment agencies.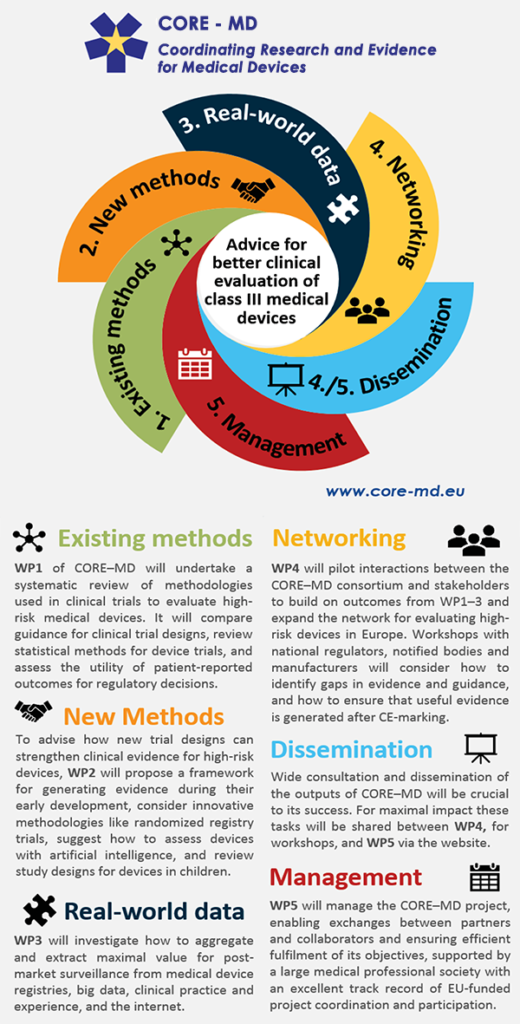 The consortium is led by the European Society of Cardiology, in close partnership with the European Federation of National Associations of Orthopaedics and Traumatology and involves all 35 specialist medical associations that are members of the Biomedical Alliance in Europe. Final recommendations will be submitted to the European Commission's Working Group on Clinical Investigation and Evaluation for consideration when developing EU guidance or common specifications.

More information: CORE-MD website | https://www.core-md.eu/