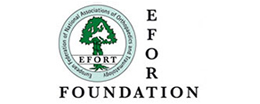 The visiting fellowships programme is funded by sponsoring companies, donators who support EFORT Foundation.
The EFORT Foundation manages the visiting fellowships as well as the scholarships on behalf of EFORT.
Its primary goal is to promote science and research in the fields of orthopaedics and traumatology within the EFORT federation community in order to make progress in the treatment of musculoskeletal disorders and injuries.
For more information visit the EFORT Foundation Website