DIVERSITY SYMPOSIUM
The International Orthopaedic Diversity Alliance (IODA) was honoured to host a symposium at EFORT Congress 2022.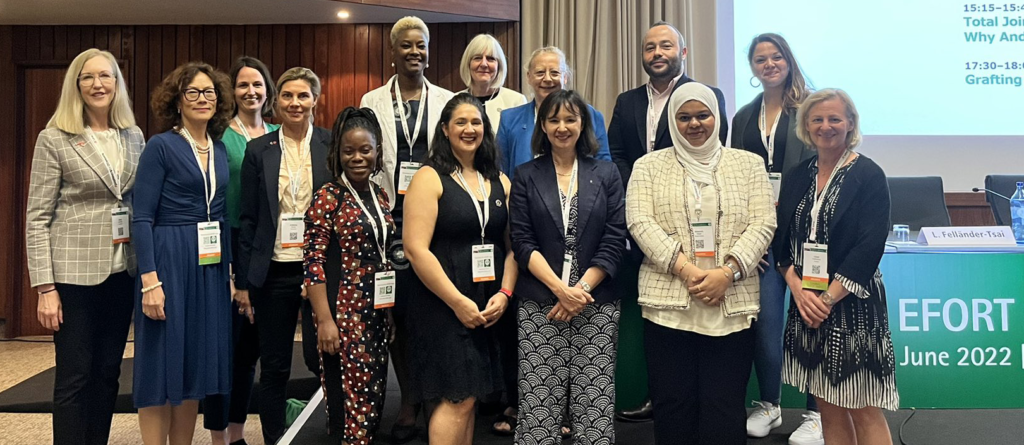 The session was very well-attended and there was great interest and discussion from the audience and the panel moderated by Professor Caroline Hing (UK) and Dr. Jennifer Green (Australia).
The keynote speaker, Dr. Deborah Eastwood (BOA Vice President), spoke of the value of diversity and the progress of the BOA Diversity Strategy since its inception in 2020. Dr. Dalal Bubshait (Saudi Arabia) shared the state of gender diversity in orthopaedics across the Middle East and the summer program in Saudi Arabia that has seen female orthopaedic trainees increase to 17% of the trainee cohort (compared to 16% in the US).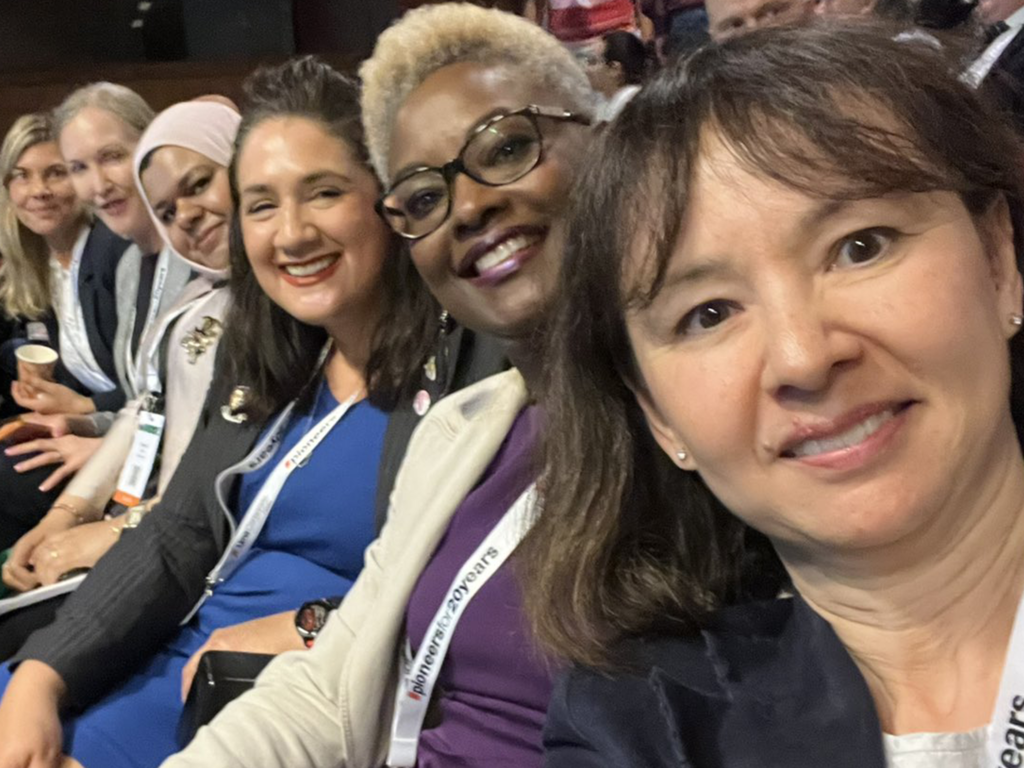 Dr. Samantha Tross (UK) explained the barriers and solutions for increasing the selection and inclusion of Afro-Caribbean doctors in surgery in the UK.
Dr. Simon Fleming (UK) mesmerised the audience with his passionate take on the role of the "ally" in championing diversity, equity and inclusion in orthopaedics worldwide.
Dr. Mari Thiart (South Africa) talked of the challenges of an evolving mixed race & gender orthopaedic culture in post-apartheid South Africa and initiatives to improve equity and inclusion. The session was attended by leaders of the Presidential lines of EFORT and the Austrian, Belgian (French-Speaking), Norwegian & Swedish Orthopaedic Associations.
Michael Freeman Honorary Lecture: Dr. Linda Chokotho, PhD
Dr. Linda Chokotho, IODA African Regional Representative, gave an excellent and emotive Michael Freeman Honorary Lecture focussed on her PhD research on orthopaedic care in Malawi, a nation who relies almost entirely on financial support from the international community.
There are a total of 13 orthopaedic surgeons in the entire nation of Malawi. Denmark has more than 200 times the number of orthopaedic surgeons per 100,000 people compared to Malawi. Most orthopaedic injuries are treated by technicians who are trained for 6 weeks to reduce fractures & dislocations, apply traction & casts. Many have no access to X-ray facilities, so injuries are treated blind.

For many years the World Health Organisation deemed developing surgical skills in nations like Malawi to be an inappropriate use of funds without any evidence for this decision. WHO funds were focussed almost purely on infectious diseases despite these comprising only 15% of Malawi's medical presentations.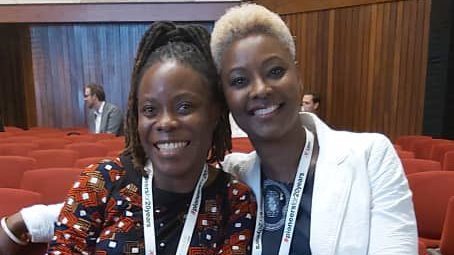 Dr. Chokotho's research has conclusively demonstrated both the financial and healthcare benefits of intra-medullary nailing for femoral fractures compared to traction. Her excellent and simultaneously disturbing presentation concluded with the following quote inviting us to consider orthopaedic care on a global basis.
"Benefits resulting from any scientific research and its applications should be shared with society as a whole and within the international community, in particular with developing countries." – Universal Declaration on Bioethics and Human Rights Article 15
EFORT was also a wonderful opportunity for the many IODA leaders to meet face to face for the first time, form new friendships, and strengthen our mission to champion diversity, equity and inclusion in orthopaedics worldwide.
Please sign up on the IODA Website for complimentary membership. Surgeons, trainees, students & industry welcome.