Nurse Day: Focus on the patient care
This well-established component of the EFORT annual congresses is directed to all orthopaedic/trauma nurses and healthcare professionals who want to acquire knowledge and share their experiences around improvement of patient's health, management of rehabilitation, post-operative complications and other issues raised by surgery impact on patients. In Geneva, we will once more conduct a full-day scientific programme bringing international evidence, innovations and views on various aspects of the nursing care.
How to manage pain?
How to integrate the patients and clinicians' feedbacks into hospital guidelines?
What are the financial costs and staff concerns linked to the healthcare system?
How to increase awareness towards psychological and social impacts of surgery on patients?
What is the best means for information exchange with a discharged patient?
How intra- and post-operative mobility and positioning can optimize recovery and improve life quality of patients?
Make your research contribute to the leading questions
of the nurse knowledge around the world.
Wednesday 01 June 2016
Room "Helsinki"
09.00 – 18.30

Wednesday 01 June 2016 | Room Helsinki | 09.00 – 18.30
Nurse Scientific Committee:
Ami Hommel, Sweden
Lene Bastrup Jørgensen, Denmark
Karen Hertz, United Kingdom
Nurse Day Geneva 2016
FINAL PROGRAMME
PDF document (725kb – 2 pages)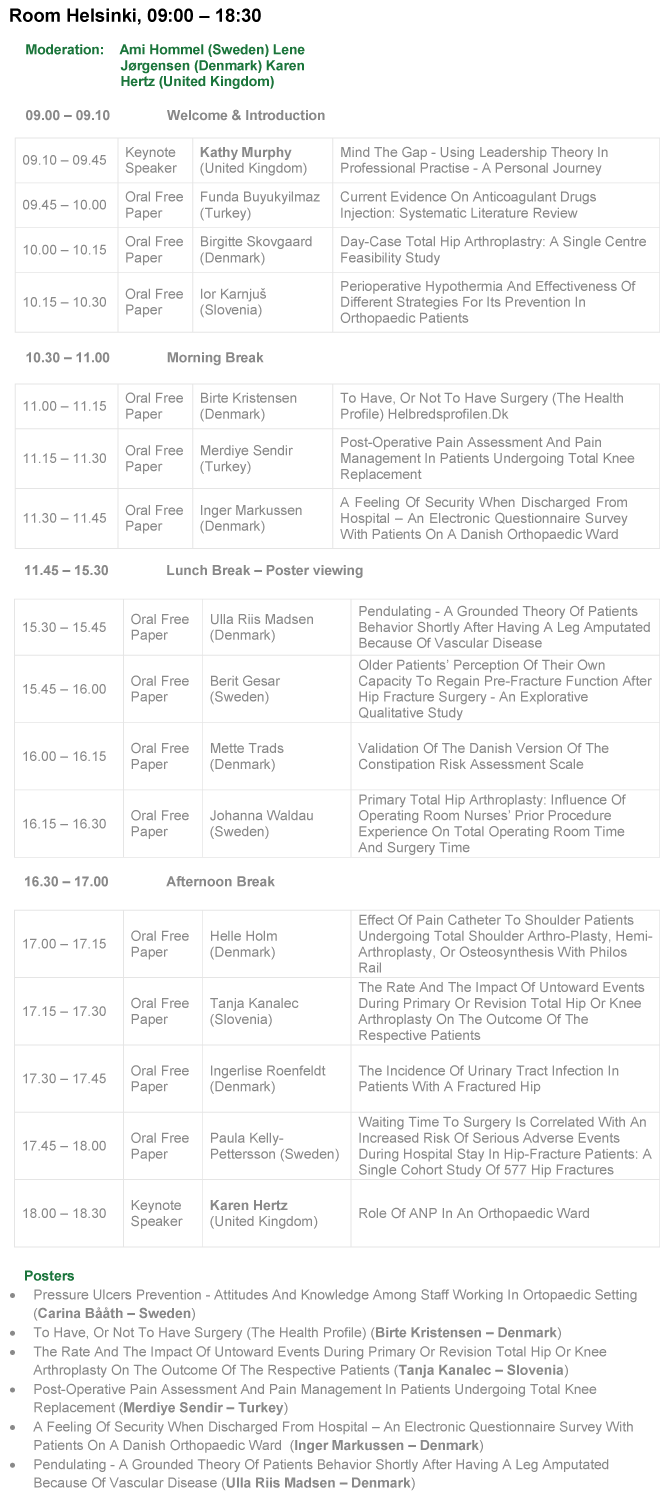 PDF document (725kb – 2 pages)
The EFORT Foundation granted 10 scholarships for Nurses covering a full registration to the congress.
The deadline for Nurse Scholarships application is passed! The winners of the Nurse Scholarships have directly been contacted by email.