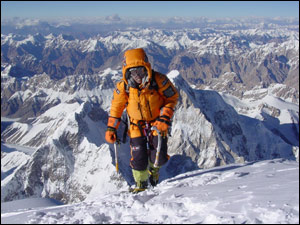 EFORT invites you on Wednesday 01 June 2016 to attend the Opening Session of the 17th EFORT Congress in Geneva, a combined programme in partnership with swiss orthopaedics. The welcome speeches and the award ceremony will take place from 12.15 to 13.00 in the Geneva Auditorium.
EFORT is excited to announce Edurne Pasaban, the first woman in the world to complete the ascent of the 14 peaks over 8000 meters, as the Guest Speaker of this Opening Session.
She runs a private non-profit organisation called Mountaineers for the Himalayas Foundation (MHF). MHF brings together mountaineers with a desire to help others, and children from the mountains of Nepal, Pakistan, Tibet, India and Bhutan. It aims at giving them access to education.
Both EFORT and MHF are pleased to collaborate on this occasion.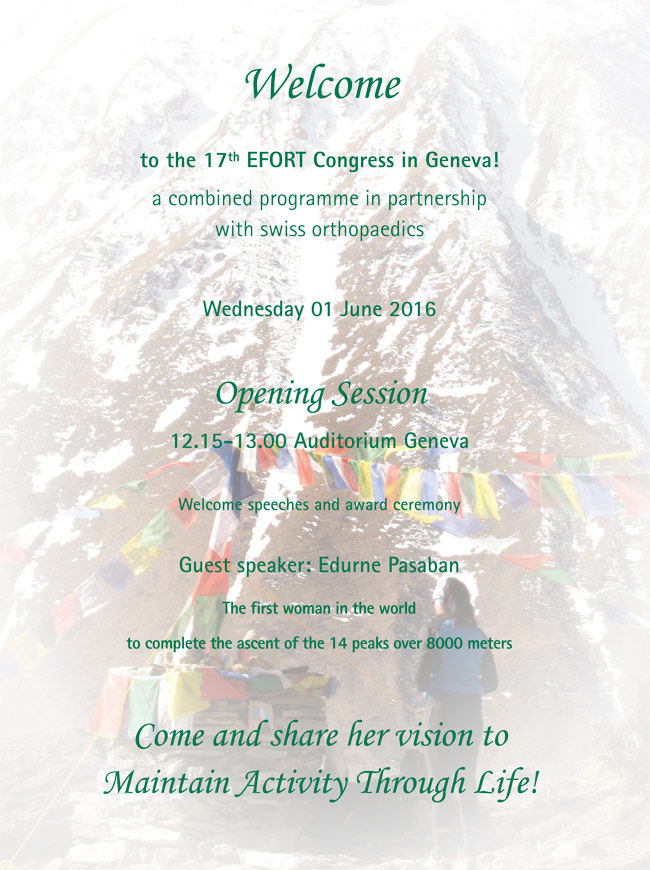 For more information: