EFORT Invited Nation Programme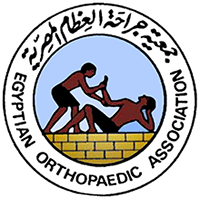 The EFORT Invited Nation Programme aims at raising awareness and recognition towards the contribution made to the management of musculo-skeletal diseases worldwide and to strengthen ties with colleagues around the globe. In this sense we are delighted to announce that EFORT honors the Egyptian Orthopaedic Association (EOA).
The EOA will be present themselves in Vienna with a booth in the exhibition area (D-13). The EOA will also host their own symposium "High Energy Trauma" that will take place on Thursday 1 June in room Berlin.
The Egyptian Orthopaedic Association (EOA) was founded in 1948. It is a non-profit organisation for the Orthopaedic Surgeons and orthopaedic trainees in Egypt including Egyptians working abroad.
The aim of the association is continuous medical education, advancement of science, encouraging & supporting research in different aspects of orthopaedic surgery & improving the quality of treatment and care of the patients. The current number of active members of the EOA is more than 6000.
The EOA usually arranges 3 annual international congresses. The spring congress venue rotates throughout the touristic cities in Egypt. In 2017 it was held in Luxor with collaboration from SICOT. The second congress is focused on skeletal deformities correction and is usually attended by more than 1000 participants. It is going to be held in Cairo 19–21 July. The third is our annual congress (69th this year) which is usually held in December and attended by more than 3000 participants.
The EOA has many subspecialties groups which organize other meetings & workshops. EOA has a website: www.eoa.org.eg, a Facebook page EOA news & the peer reviewed journal: Egyptian orthopaedic journal. EOA also organised many meetings in collaboration with EFORT, SICOT, AAOS and IFPOS.
The EOA is honoured to be the Invited Nation at the 18th EFORT Annual Congress Vienna 2017 to be held in Vienna, Austria, from the 31 may to the 02 June 2017.
Prof Anis Shiha
President of Egyptian Orthopaedic Association (EOA)