Please note that the below exhibition floorplan is UPDATED EACH WEEK - so please check back here regularly to see all the changes and the latest bookings. Find below the most recent 18th EFORT Annual Congress Vienna 2017 Exhibition Floorplan.
In the first instance, please select an available location from the Exhibition Floorplan below where you would ideally like your exhibition booth to be located.
To see the space sizes in more detail please use the zoom function of the PDF document.
List up to 3 choices on the Exhibition Space Application Form as your 1st, 2nd and 3rd choice of location.
EFORT will confirm back to you one of your locations or the most appropriate alternative location subject to availability and demand.
The Exhibition Space Rate is 760 Swiss Francs (CHF) per sqm

The smallest available exhibition space is 9 sqm.
Rates do not include construction crews or electrical connections or shell scheme packages.
These and other optional items need to be ordered separately from the PCO (MCI) on the basis of the Congress Exhibitor and Sponsorship Brochure (PDF document, 26 pages, 8Mb) and related service order forms, which will be made available to confirmed exhibitors in due course.
Please always read the Exhibitor and Sponsorship Brochure before ordering your exhibition space.
18th EFORT Annual Congress Vienna 2017 Exhibition Zone Floorplan
PDF Document - 1 page – 361kb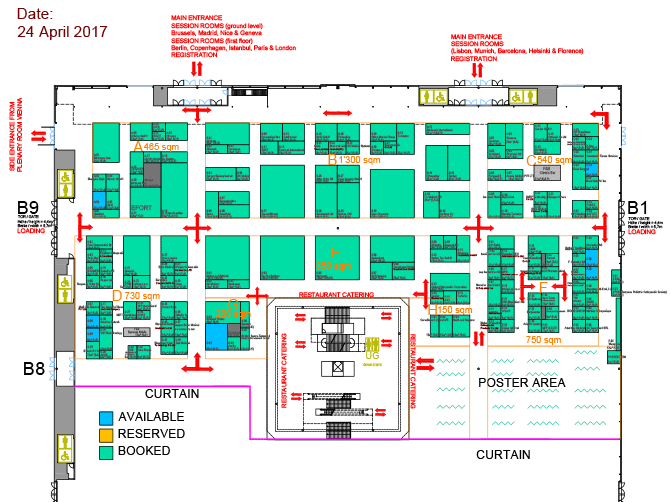 PDF Document - 1 page – 361kb
18th EFORT Annual Congress Vienna 2017 Venue Floorplan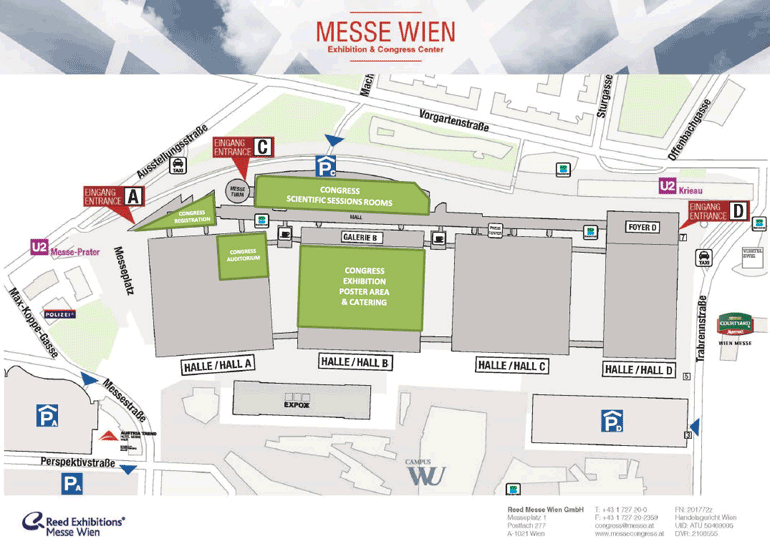 PDF Document – 1 page – 155 kb
To benefit the maximum from your participation in EFORT Annual Congress Vienna 2017 – don't forget to use the FREE material and images within our Resource Centre when communicating your on-site presence to your own communities and contacts. Visit it now!
 We thank you in advance for your interest in the annual EFORT scientific congress and we look forward to working with all our industry partners in preparation of the 2017 congress.
In the meantime please direct any questions or requests by using the following online form. Thank you.